Welcome to Atlas Advantage Chiropractic
Your Monticello Chiropractor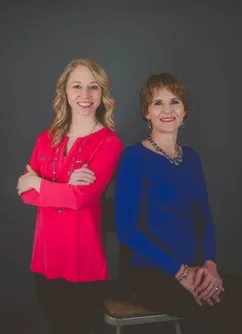 Welcome to the chiropractic practice of Dr. Jennifer Eldridge and Dr. Michelle McIntee. We are so excited to introduce you to our office serving the Monticello and the surrounding areas. Chiropractic treatment is about so much more than just relief from neck and back pain, headaches and muscular tightness. It is about improving your health naturally for an active lifestyle. At Atlas Advantage Chiropractic we see each patient as an individual with unique health care goals. We will partner with you to help you attain your goals. Each time you visit us, you will feel welcomed, well cared for, and appreciated - as a patient and as an individual! We pride ourselves on delivering state of the art skillful, gentle and personalized chiropractic care and the courteous service that each and every patient deserves.
You may be searching for pain relief after an accident, experiencing an injury, or suffering from a specific condition like chronic back pain or a spinal condition. Even if you are looking to improve your overall health, our chiropractors can help you attain your everyday wellness goals! Regardless of your health goals, please understand we see you as the boss! It's your body, your health and your future. Our job is to partner with you and offer the finest chiropractic and wellness care possible, and it's up to you to decide how much you want.
At your first visit to Atlas Advantage Chiropractic, Dr. Jennifer or Dr. Michelle will explain how chiropractic care works and give you a full evaluation to see if our chiropractic solutions are a good fit to address your needs. If there is a good fit, we can customize a plan of chiropractic care for your condition and health goals.
If you have not been to a chiropractor before and want to find out more, please contact us or call 763-295-0061 to receive the answers to your questions from our experienced team. We also welcome referrals, so we invite you to share our chiropractic and wellness information with your friends and loved ones.
We also offer a community wellness area which includes our animated exercise videos, wellness articles, and other healthcare resources.
For more information or to schedule an appointment with our Monticello chiropractors, call 763-295-0061 today!